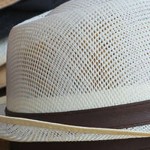 Sobre Lisboetas em Dezembro
Chapéus Lisboetas founded in 1993 as a shop 'Lisboeta' at Rua 1º de Dezembro.
Since its begining the business has evolved from stationary store to tobbaco shop, perfumery and fashion, where it established itself in hat selling and other accessories for both men and women.
We seek to represent portuguese goods, keeping interest in tradition, culture and portuguese values.
We count on a team of dedicated staff to provide a unique service that meets each client in a fast and helpful way.
Offering selected products based on quality at the best price we receive positive feedback from customers all over the world – Japan, Brazil, France, etc – who appreciate the service, simplicity and friendliness, as well as the variety and price of the products.
We send our hats to the whole world.